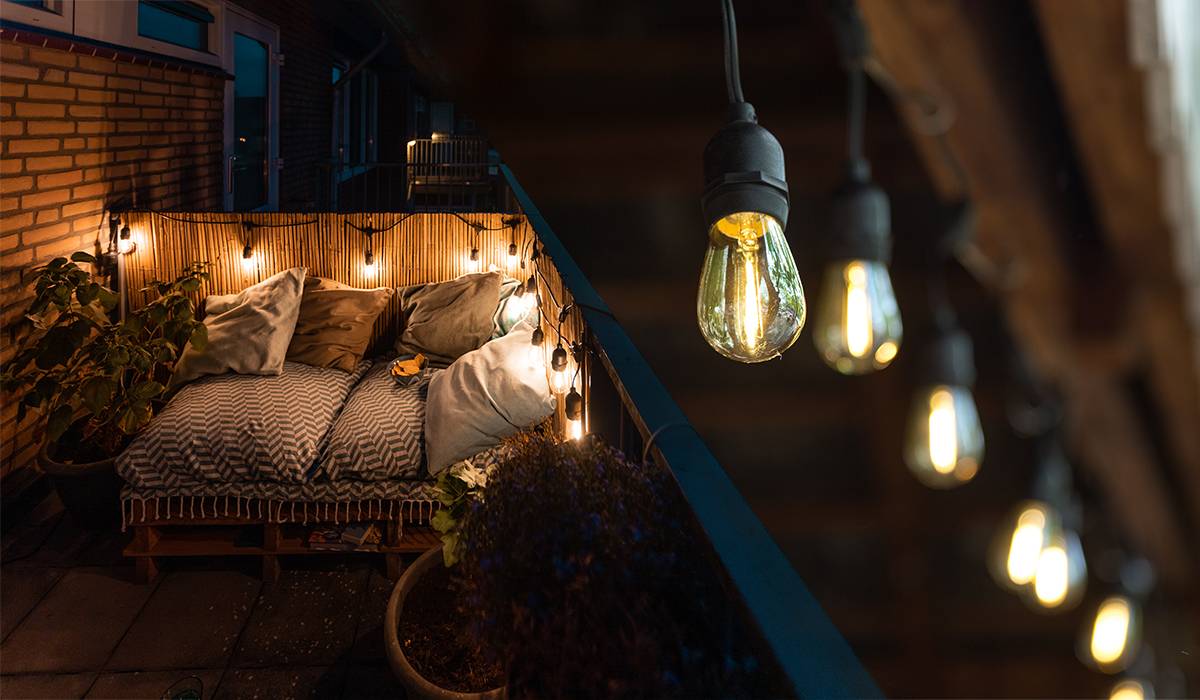 Information
LEDR
Hekven 2D
4824 AE Breda
The Netherlands Open in Googlemaps
VAT number NL8221.37.525.B.01
Chamber of Commerce number: 20168951
LEDR is part of Cotton Ball Lights
---
Frequently asked questions
My account
1.1

How can I add a product to my wish list?

Go to the product that you would like to add to your wish list. Click on the "heart" next to the photo on the right. You can then find the wish list in your own account under "my wish list".
1.2

How do I create an account?

You can create an account here. The advantages of creating an account are that it is easier to place an order and view a wish list.
1.3

Where can I change my personal information?

You can change your personal details in "my account". Once you have logged in here, click on "account information". You can then adjust the desired data, such as delivery address.
1.4

I have forgotten my password, what now?

That can happen! It is very easy to request a new password. Click on this link and you're done!
1.5

Where can I view my order history?

It is possible to view your order history in "my account". Once you are logged in here, click on "my orders".
Shipping
2.1

When can I expect my package?

 

In this overview you can see how long it takes to ship to your desired location.
2.2

What are the shipping costs?

The shipping costs depend on the country where you are located. You can see an overview of the prices per country here. 
2.3

I am not at home when the package is delivered, what now?

The delivery person will resubmit the package a day later or it will be delivered to a delivery point in your area. If the first attempt has been made by the delivery person, you will receive a non-home message stating the next steps you can take.
2.4

My order has been sent back, what now?

A return shipment can have various reasons. You can always find the reason for the return in the track & trace environment. It is possible that you have made a mistake with your address details, so we always ask you to check this first. If there is an error in this, the package will be returned automatically. It is also possible that the package is damaged and is therefore sent back. With a return shipment you can always contact [email protected] One of our colleagues will respond to this as quickly as possible and try to solve the problem.
2.5

Can I select a different delivery address?

This is possible. At checkout you can choose to have the package delivered to a delivery point.
2.6

I have received my order damaged, what now?

Our orders are carefully packed. It is nevertheless possible in exceptional cases that a package is delivered damaged. To help you as quickly as possible, we request that you take photos of the following points:
The shipping box
Content
The damage
You can email these photos to [email protected] Don't forget to mention your order number.
2.7

My package was delivered incomplete, what now?

Although we always package the packages carefully, it is possible that an item is missing. We want to solve this for you as quickly as possible. We kindly request you to take a photo of the content received and to e-mail it to [email protected] State your order number and a short description in the e-mail. 
Return
3.1

What is the return address?

LEDR

Hekven 2D

4824AE

Breda

The Netherlands
3.2

What are the return conditions?
30 days return policy
Outside the warranty conditions, the return costs are not covered by us
Products purchased through the Sale are not covered by the return conditions
Return payments are made within 7 working days after receipt of the return shipment (excluding the holidays)
Kraft Paper Rollers cannot be returned after assembly
It is mandatory to add the invoice or a note with order details and personal information to the returned products. If this does not happen, the amount cannot be refunded.
3.3

What are the return costs?

f you have a defective product that is covered by the 12-month warranty, the return costs are free. In other cases the return of products depends on the weight of the package and the size this usually is between €6,99 and €10,99
3.4

I want to return my product, how does it work?

If you want to return a product, go to a local post office and send our products to the following adress:

Hekven 2D
4824AE
Breda, The Netherlands

Make sure you put the product back undamaged in the original box. We recommend reusing our shipping box. We provide a packing slip as standard for every shipment. As a condition for handling the return shipment, you must send the packing slip with your return shipment. We will not process returns that are not provided with the corresponding packing slip. If an exchange is desired, you must order the desired product on our website and return the unwanted product to us (see instructions above). We will take care of crediting the product you have returned within 7 working days.
Guarantee
4.1

My products is defect, what now?

All products offered byLEDR have a 12-month warranty from the date of purchase. A defective product that is covered by the warranty can be repaired or replaced. The repair time can last up to 4 weeks. If the product in question is from the collection, we reserve the right to replace the product with a comparable product. This will of course take place in consultation with the customer.
4.2

What happens to a defective cord covered by the warranty?

In the event of a product defect that falls within the warranty conditions or if a product is found to be defective upon receipt of the product, you must send an email including clear photo (s) of the defect to [email protected] We ensure that you respond within 48 hours.
4.3

How long do I have a warranty on my Outdoor Lightstring?

You have 12 months warranty on all products from the date of purchase.